Featured report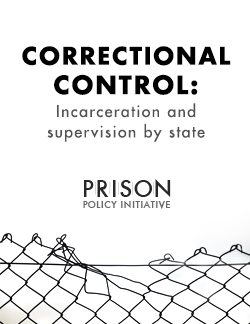 Prison is just one piece of the correctional pie. For the first time, this report aggregates data on all forms of correctional control in one nationwide chart and 100 state-specific pie charts. We find tremendous variation between states, largely due to differences in the use of the leading form of correctional control: probation.
Unpacking mass incarceration
Learn about the national prison crisis and how we can begin to turn the tide on mass incarceration. Then, drill down to your state.
If our work is new to you, you might want to check out our 2016-2017 annual report.