Featured report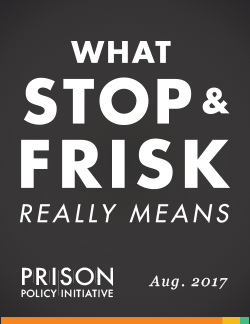 Donald Trump's presidency has heralded a return to ineffective "tough on crime" tactics, including the police practice of stop-and-frisk, but our new report finds that such a move would be disastrous for Black and Latino communities. As Rose Lenehan explains, instead of making cities safer, stop-and-frisk causes thousands of forceful and terrifying experiences with police, mostly for people of color who've done absolutely nothing wrong.
Unpacking mass incarceration
Learn about the national prison crisis and how we can begin to turn the tide on mass incarceration. Then, drill down to your state.
If our work is new to you, you might want to check out our 2017-2018 annual report.