Featured report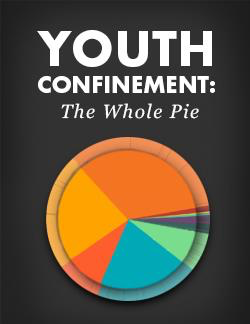 Every day, 53,000 youths in the U.S. are locked up as a result of justice system involvement. Using our "whole pie" approach, we offer a snapshot of where these youth are confined and why, and we explain how tens of thousands of youth who could be better served in their communities still end up in confinement. We find that at least 1 in 3 confined youth are being held pretrial or for the most minor offenses - many in facilities indistinguishable from adult prisons and jails.
Unpacking mass incarceration
Learn about the national prison crisis and how we can begin to turn the tide on mass incarceration. Then, drill down to your state.
If our work is new to you, you might want to check out our 2017-2018 annual report.