Featured report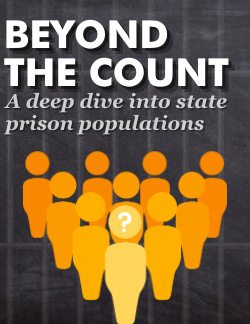 The walls and restrictions that keep incarcerated people out of public life also keep them out of the public eye, making it nearly impossible to fully understand them and their background.
In this report we take a deep dive into a large-scale survey of incarcerated people to gain a better understanding of how mass incarceration has been used to warehouse people with marginalized identities and those struggling with poverty, substance use disorder, housing insecurity, and more.
Mass incarceration, state by state
Learn about the national prison crisis and how we can begin to turn the tide on mass incarceration. Then, drill down to your state.
If our work is new to you, you might want to check out our 2020-2021 annual report.